The Railway Certification department of Multitel (MultiRailLab) is an independent laboratory for the ERTMS certification, specialized in testing and maintenance solutions, as a support for the certification and validation of industrial solutions and components, in particular for the railway signaling sector (ERTMS). It provides R&D in the design of new tools (hardware and software) as reference for the whole railway sector, including simulators and emulators for all the major components of ERTMS / ETCS.
The European Regulation 765/2008 which states that new EVC equipment needs to be tested in ISO 17025 accredited laboratories. The Railway Certification department of Multitel has been the first ISO 17025 accredited laboratory (427-TEST) for EVC test following the Subset-076 & Subset-094 (since February 2011) and for EUROBALISE / BTM test following Subset-085 (since June 2013) with extension to Subset-116 since September 2017. Multitel has also developed its own test standards for RBC and IXL, namely Subset-RBC and Subset-IXL for which are also in the process of accreditation.
Multitel participates in a number of ERTMS R&D activities, developing ERTMS tests solutions and services for the European Union Agency for Railway and the European Commission, the industry (Unisig members and non members) and infrastructure managers.
Subscribe here to get more detailed information about our products and services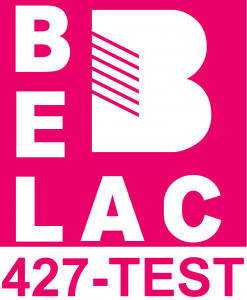 Multitel is ISO 17025 (BELAC 427-TEST) accredited for EVC test (UNISIG Subset-076 and Subset-094) and Eurobalise/BTM test (UNISIG Subset-085 and Subset-116).
Accreditation Certificate